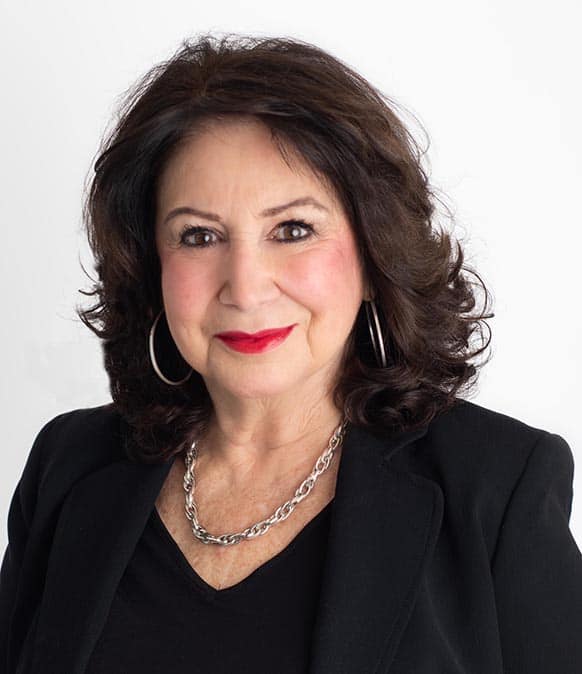 Realtor | Carpenito Real Estate Inc.
Carpenito Real Estate Inc.
335 Central Street
Saugus, MA 01906
Email Phone: (781) 233-7300
About Carol
Carol Thibault has been a successful Realtor since the 1980's. Carol is a full-time career professional, with experience in the marketing and sales of fine homes. She manages each transaction, high end or lower, with the same expertise and attention to detail that have made her a consistent top producer. She is well liked and respected among her peers as well as her Clients.
Carol has gained the confidence of her clients and has established a loyal network of customers who return to her over and over again for their real estate needs and frequently refer their own relatives and friends to her.
Carol s a member of the National Association of Realtors, Massachusetts Association of Realtors as well as the Eastern Middle sex Association of Realtors.
Carol is proud to be a Grandparent to Christopher, Sidney and Sloane and mother to Laura and Jason.
Carol's Testimonials
Carol Thibault and Ann Marie Wilcox, the two women that helped me sell my house were wonderful.  I am 86 years old and they were so helpful, informative and compassionate throughout the whole process.  They certainly went above and beyond for me and I am truly appreciative
The team of Carol Thibault and Ann Marie Wilcox is to be commended for the care they showed to me in the sale of my home.  My wife had recently passed away and I was lost in the wilderness.  They took exceptional care to guide me through the process and worked closely with my attorney, who was pleased with their high standards.  I can honestly say that anyone who is in need of the most qualified Real Estate team, to seek Carol and Ann Marie of Carpenito Real Estate.
Carol, I would like to thank you for everything you did for my wife and I selling our home in Wakefield. Our house had been on the market in the past with another agency broker with little to no success. After speaking to you it was more than evident the you were the person to sell our house and represent us. With my wife and I relocating out of state it was important to us to sell our home and get a decent price for our condo. I want to commend and thank you for all the open houses and the [...]
David & Danielle Sullivan
I would highly recommend Carol Thibault as both a listing agent and buyer's agent. So emotional to be buying and selling at the same time and Carol handled my crazy really well. The yelling, the crying, the disappointments of losing a house. A total emotional roller coaster. Carol showed my property and showed me properties. That was a year ago and I still talk to her! Love her!!
Carol Thibault has been a very dear friend for over 25 years and when my mother passed away in 2014 I had the overwhelming task of cleaning out, renovating and selling her condo.  Carol and AnnMarie helped me with so much during this difficult time.  I gave the condo to them to sell for me and knew I could trust them – there was no one else that I would entrust to keep my best interests first and foremost.  There were a lot of issues that had to be resolved and Carol was there every step of the [...]
Very happy with our agent Carol Thibault!   She made herself available for each and every showing we requested, she was honest, patient and so personable.  Easy, painless closing as well!
We worked with Ann Marie, Carol and John.  All were terrific.  They kept us well informed and made our experience relatively stress free.  Highly Recommended!
It was a pleasure to work with AnnMarie and Carol. AnnMarie you were always assuring that our needs were foremost important. Always caring and sensitive to an emotional time. Thank you for your assistance on that (crazy) Thursday before the closing. In the end and during the process all went smoothly. I would certainly be happy to recommend both of you. Take care and be well!
It was my great pleasure to have chosen Carpenito Real Estate.  The two brokers, Carol Thibault and Ann Marie Wilcox, were professional and friendly.  Every step of the process was explained fully.  I was given the opportunity to modify the usual agreement according to my needs and wants.  I was never encouraged to go against my own desires, all my wants were met.  For example: I did not want an open house.  I did not want people in rooms without an agent there.  I did not want a lock box.  To [...]
Many thanks to all, Jana C. Millett
Carol Thibault and AnnMarie Wilcox are the best!  They sold my 92 year old mother's house quickly and well above the asking price.  The entire experience went smoothly and was stress free!  Most importantly, at every turn, they showed they cared about mother -- and me -- and wanted us always to feel comfortable and informed.  Carpenito Real Estate helped from the beginning to the end of the selling process.  It was a joy to work with both Carol and AnnMarie.  They were easily accessible, [...]