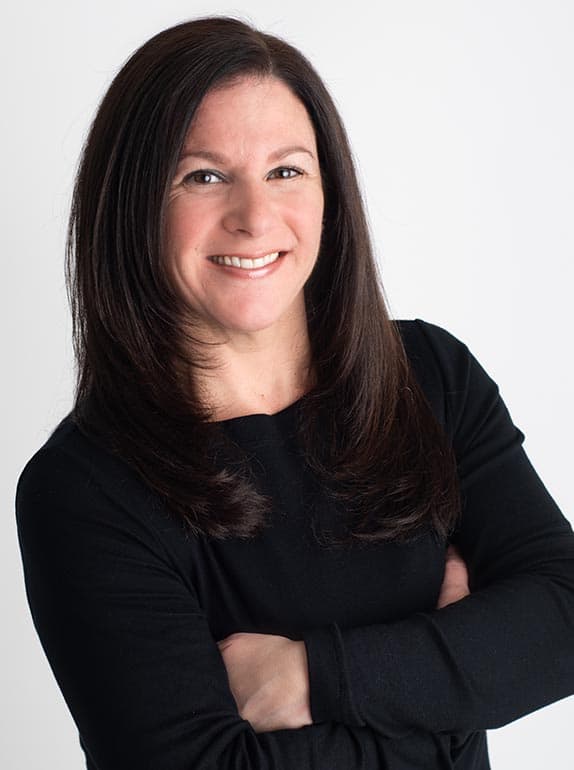 Realtor | Carpenito Real Estate Inc.
Carpenito Real Estate Inc.
335 Central Street
Saugus, MA 01906
Email Phone: (781) 233-7300
About Erica
Erica Bianco has been an asset to the real estate profession for over fourteen years. Her natural talent to communicate and negotiate is a tremendous benefit to all of her clients. Erica's gracious smile and personality is a welcome addition to her knowledge and experience. She will automatically make you feel comfortable with her effortlessness ability to get you the results you deserve.
Erica quickly became a Top Producer and has been committed to career ever since. It is important to her to be respected by her peers as well as her clients. She strives everyday to increase her knowledge and referral base to better serve all of her buyers and sellers. Her integrity and honesty is the foundation her career is built on.
Erica is a Realtor and a member of the Massachusetts Association of Realtors, National Association of Realtors and The North Shore Association of Realtors.
Erica is a graduate of Saugus High School class of 1996, a Member of the National Honor Society and was inducted to the Saugus Hall of Fame in 2006. She continued her education at Stonehill College and graduated from Boston University in 2000. Erica is married to Tim and has two daughters, Sophia and Gianna.
Erica's Testimonials
Although the home buying/selling experience can be stressful, Erica and the entire Carpenito Real Estate team walked us through and kept our minds at ease. Not only did Erica sell our home in under one month, but we were able to purchase our home through Wendy Carpenito. In tandem, these agents put together our deal in a timely and professional fashion. Erica is not only a hard working respectful agent, her warm welcoming attitude made her delightful to work with. A+
Erica I can't express enough what a fantastic job you did selling our family house after my dad died in April.  It was a complex sale with the solar panels and family members living out of state.  We will do business again with you and your great staff.
We were so happy working with Erica.  She answered all our questions so fast no matter what time of day it was.  She is so friendly and professional.  Thank you Erica for everything!  If you're looking for a professional, reliable and hardworking realtor, Erica is your girl!!
Recently Carpenito Real Estate sold my home in Saugus. I could not have been happier with Erica Carpenito who was my sales agent. Erica returned my many phone calls and texts in a timely fashion and kept me updated all the time. Selling a house can be very stressful but Erica walked us through the entire process and made things much easier. Our home was sold very quickly. Thank you Erica for making this a less stressful experience. Look forward to working with you on buying my new home! [...]
Erica, You were great. You always returned phone calls and answered any question we had. You did a lot of very positive advertising. The pictures that were taken to put on the website were absolutely excellent. When I told people I was selling my house they would ask, who was my agent. When I said Carpenito Real Estate, all of the comments were you could not have picked a better agent. Now having gone through the experience of selling my house with you and your family, everybody was right!! [...]
As first time home buyers we were overwhelmed with where to start the home buying process. Erica made things very easy, scheduled all the appointments and walked us step by step and found us a home that we love. We would highly recommend Erica and the entire Carpenito Agency, we couldn't have purchased our home as smoothly or less stressful elsewhere. Thanks again Erica.
Matthew and Christina Clark
Recently we had to sell a family home in a very difficult time.  Erica Bianco not only sold our property in such an amazingly short time but she also helped our family get this entire transaction done in such away that it lessened our burden to have to do this.  Definitely not only would recommend Carpenito Real Estate as the best, but also Erica as well.
My wife and I would like to thank Erica for all her hard work in selling our home in Saugus.  There was lots of moving parts to this deal and she worked wonders in putting together one of my most lucrative real estate transactions.  Thanks again Erica.
Mr. & Mrs. Joseph Fruciano Jr.
There's no doubt we chose the best when we decided to engage Erica Bianco as our realtor!  She was the consummate professional in helping us with one of the most important steps in our lives.  We are so thankful and appreciative for all of Erica's hard work in selling our home and our daughter Jen's condo.  Erica went the extra mile in looking out for our best interests.  We felt confident leaving her as our representative when we moved to Florida before the transactions were [...]
Paula, John & Jennifer Kosmas
I recently contracted Carpenito Real Estate to sell my property in Saugus. Erica Carpenito was my sales agent. I could not have been more happy with the entire experience. She along with her entire office are true professionals. She took all the stress and anxiety out of the selling of my property. Erica was always available for questions and kept me informed of any and all activity concerning my property which was very important to me. I would rate the Carpenito office, especially Erica a [...]