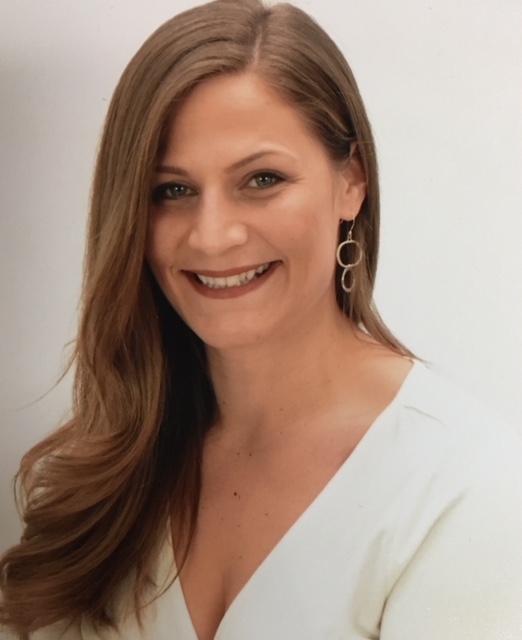 | Carpenito Real Estate Inc.
Carpenito Real Estate Inc.
335 Central Street
Saugus, MA 01906
Email Phone: (781) 233-7300
About Lauren
Lauren Barton has been a real estate salesperson since 2015. She has been a proven asset to the real estate profession. Since practicing real estate, her clients find her extremely reliable and very easy and enjoyable to work with. She is always available to assist with questions or concerns to ease any anxieties.
Lauren's background in social work and education have served her well. Her attention to detail will confirm an exceptional experience and end result.
Lauren's dedication to her clients is refreshing. She will make you feel like you are her only client and will give you uncompromised service and attention. You will instantly understand why she has become so successful in such a short time.
Lauren is a member of the National Association of Realtors, Massachusetts Association of Realtors and North Shore Association of Realtors. She also is a volunteer at My Brother's Table serving the homeless.
Lauren is the mother of a teenage daughter, Olivia.
Lauren's Testimonials
I interview several realtors and chose Lauren Barton due to her knowledge of the local market, her optimistic personality and sense of humor. She kept us informed and updated every step of the way and kept the whole process simple and uncomplicated as well as stress free. Definitely the easiest tine I've experienced selling a house.
Ken Hodges
My experience with Carpenito Real Estate was nothing less than exemplary. My agent Lauren Barton, went beyond what would be expected under normal circumstances. It was very difficult to have to sell. She, with great compassion, worked not only with me but for me. Everything that was placed in front to maybe thwart the sale, she went above and beyond her call. Lauren is a true asset to the office. She is endowed with compassion and favor from above. Please pass my praise and thanks to [...]
Sincerely, John Foley
My husband and I were first time home buyers. We had endless questions and were clueless for some parts of the home buying process. Lauren, our agent, was always there to support us, educate us and provide us with reassurance. Her professionalism was unparalleled always available, punctual, loyal and reliable. We are now living in a beautiful home, and would happily recommend Lauren to future buyers, especially FIRST TIMERS like ourselves!
The MacMillians
Lauren Barton was a pleasure to work with! As first time home buyers we had multiple questions and Lauren was professional, courteous and took the time to answer all of our questions. From the first open house to our closing, Lauren was 100% dedicated to making our search seamless and easy. We are extremely happy with our recent Multi-Family purchase and owe it all to Lauren and Carpenito Real Estate.
Jackie and Mike
After 47 years in the same house it was time to sell. I was so happy to have Lauren Barton to help me with the transaction. Not only did Lauren get an excellent price for my house, much more than I expected, she was very professional. The sale was smooth and quick. She took care of every aspect of the sale and kept me informed every step of the way. I would trust her to help any of my friends or family. She is an excellent agent.
Arlene R.
Lauren, Thank you for representing us. You certainly made the transaction easy and smooth. You responded to our questions or concerns in a timely manner. We want you to know that your hard work is truly appreciated.
Best, Catherine
Lauren Barton was great to work with. As a first time home buyer I had lots of questions and concerns and I knew I could always depend on Lauren's advise. She was available whenever I needed her and she made me feel so comfortable. I would recommend her to any of my friends or family because I know she will go above and beyond for them like she did for me!
Rosalie Rivera
Lauren Barton is amazing!! She helped me and my boyfriend buy our first home and managed to find it with everything we wanted. She was always available and attended all open houses with us, helped evaluate the pros and cons. I love our new home! She will be our forever realtor.
Angie M
Lauren Barton was my agent and I can't say enough about her support in selling my house. She is personable and very accommodating to help at any time. She was always a phone call away and returned my call promptly. Her friendliness and professionalism is outstanding. Thank you Wendy and John as well, for all your help.
Marie Rosi