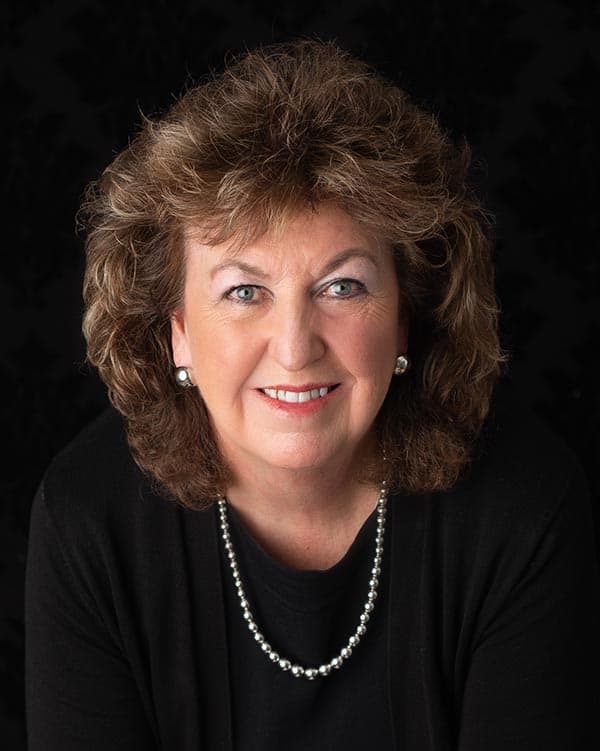 Realtor | Carpenito Real Estate Inc.
Carpenito Real Estate Inc.
335 Central Street
Saugus, MA 01906
Email Phone: (781) 233-7300
About Linda
Linda Surette has been a successful Realtor for over 30 years. Linda is an extremely well respected agent on the North Shore by both her peers and her Clients. Her attention to detail is exceptional and without compromise. Linda will always give you her full attention, day or night and never leave you without answers to all of your questions.
Linda is an asset to the real estate profession. Her professionalism and experience is what every Buyer and Seller deserve and are given on a daily basis. Working with Linda, you will never question her integrity or her ability to get you the results you are looking for and deserve.
Linda's extensive referral network is a testament to her success. It is the highest compliment, in any profession, to receive referral after referral. Not to mention buyers and sellers that call her year after year for her services. It's always a wonderful experience!
Linda is a member of the National Association of Realtors, Massachusetts Association of Realtors and North Shore Association of Realtors. She has been a Top Producer since her inception into the real estate profession.
Her family ~ Tom, her husband, and sons Michael and Jeffrey along with his wife Lauren and their daughter, Abigail are all very proud of her! Linda Surette is a pillar in our Community.
Linda's Testimonials
After living in our home for 45 years it was time to move on.  When we met with Linda we knew right away we made the right decision to list with her.  Linda is incredibly knowledgeable, thorough, patient, professional and a wonderful person.  Linda handled everything and treated us with much respect and we could not be more happy and satisfied.  We would strongly recommend Linda Surette to anyone selling their home.
Linda Surette and Carpenito Real Estate were recommended to us by our lawyers.  Our parent's home had been in the family for over 60 years, so it was an emotional time for us.  When we met Linda we knew she was the Real Estate agent for us.  Any questions or concerns we may have had, Linda was there for us.  Without question we would recommend Linda Surette and Carpenito Real Estate to our family and friends.
Linda Surette is the best! She sold a home for me about 10 years ago. So, when I was looking to buy I immediately thought of her. I'm so happy with my new home and everything Linda did to help me find it. Always think outside the box!
Linda Surette handled the entire home sale in a very professional manner.  She put me at ease from start to end.  I would recommend Carpenito Real Estate and Linda to my friends and neighbors.
We had the pleasure of working with Linda Surette and helping us look for our new home.  From our first meeting with Linda we knew we wanted to work with her.  People thought we were crazy to buy in this market but Linda reassured us and helped us stay positive.  After many many open houses and a few offers we found our first home and love it.  Michelle and I are grateful for everything Linda did for us!  Thank you!
Andrew Ferrazzani and Michelle Urh
Linda Surette sold my home on 43 Lincoln Ave., Saugus.  She was such a pleasure to work with.  I will be telling people about her and Carpenito Real Estate.  Thank you Linda!!
My Agent Linda Surette made the home buying process simple, easy and satisfying.  She listened to my exact needs in a house and didn't stop searching until we found the ONE!!  Throughout the whole process she kept the wheels turning and made sure my interests were protected.  There is no other company I would use except Carpenito Real Estate!
In July of 2015, Linda Surette helped us sell our home of 30 years in Saugus.  Her knowledge and support helped us through this stressful time.  When we decided to move back to Massachusetts, after a little over a year in Florida, we again called Linda.  Linda was always cheerful and patient as we searched eastern Essex County for a home that met our many requirements.
There are not enough superlatives to describe our most positive experiences working with Linda Surette.  Linda is most knowledgeable, responsive, efficient, through, patient and kind.  Selling and moving is such a stressful process but Linda's calm demeanor helped us to manage the process and emotions.  Without hesitation we will recommend Carpenito Real Estate to our friends and family.  Special thanks to Wendy for assigning our listing to Linda.  Also special thanks to John for his great [...]
Hilda Santos and Jeffrey Abrams
Linda was a gem to work with!  We had no idea what selling during Covid would bring.  Linda assured us it would bring buyers!  Swiftly and Safely!   It did,  Linda made the home selling experience a great one and I would recommend her to anyone looking to sell!