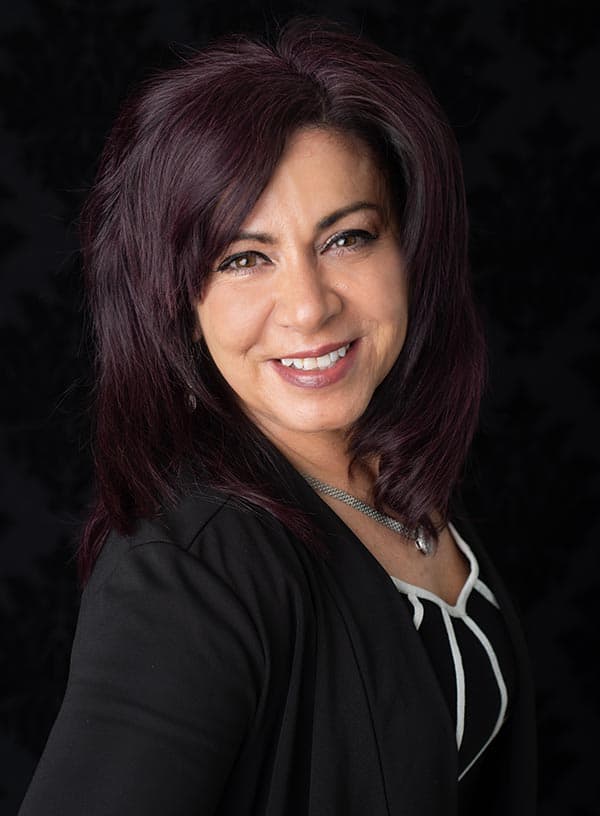 Realtor | Carpenito Real Estate Inc.
Carpenito Real Estate Inc.
335 Central Street
Saugus, MA 01906
Email Phone: (781) 233-7300
About Lisa
Lisa Smallwood has been with Carpenito Real Estate since 2007. Since then she has been a proven asset to our office and the real estate profession. Her clients find her extremely reliable and comfortable to work with. She is always available to assist with questions or concerns to ease any stress.
Lisa's dedication to her clients is second-to-none. She will make you feel like you are her only client and will give you uncompromised service and attention. You will instantly understand why she has become so successful in such a short time.
Lisa is a member of the National Association of Realtors, Massachusetts Association of Realtors and North Shore Association of Realtors.
Lisa is the mother of two sons, Christopher and Ryan.
Lisa's Testimonials
Working with Carpenito was a wonderful experience.  As first time home buyers, the whole process was very new and scary to us.  Our realtor, Lisa Smallwood, went above and beyond to find us the perfect home.  She knew exactly what we liked and found what fit our style and advised us on homes that would be a waste of time.  Lisa walked us through every step of the home buying process and made it an enjoyable experience.  We would recommend Carpenito Real Estate to all our family and friends. [...]
Lindsey Herlihy and Lenny Kelloway
If you are looking for the best Real Estate Company, you have come to the right place. Carpenito Real Estate is legendary in Saugus for one reason. They know what they are doing. I put in a request on the Carpenito web site in the afternoon and Lisa Smallwood emailed me that evening. I met her the next day to talk and look at the property and she presented me with a packet of information two days later. Exactly 20 days from my first contact with Lisa, she had an offer. Exactly 2 months from my [...]
A Very Satisfied Customer, George Falardeau
We Really appreciate all the help we got from Lisa Smallwood in selling our home.  I knew I could always get her on the phone and not have to wait for a return call, whenever I had a question.  Lisa was always willing to help out and we were always so grateful for that.  Thank you again Lisa!
We chose Lisa Smallwood because of a card she had mailed to us saying she had sold a house in the area and if we might be interested in selling.  Well, the rest is history.  Carpenito is well represented by Lisa.  We found her to be very personable and thorough.  She explained everything in detail and would call us to get our OK and set up a time before showing our house.  She kept us informed and worked with us every step of the way.  It was a smooth transaction because of her knowledge. [...]
Lisa was amazing!  From finding a home to the closing, she was thorough and patient.  I highly recommend Carpenito Real Estate to anyone new to the real estate world!  Thanks Again to Lisa Smallwood.  
My experience with Carpenito Real Estate and Lisa Smallwood , our realtor, was great from the initial stages of planning the sale of our home through the whole purchase and closing of our new home.  Lisa was very thorough in explaining the selling and purchasing process and made it easily understandable.  Lisa was also kind enough to take many of my calls regarding questions and asking to see other new homes.  When it came to making offers on a new home, she would not hesitate to help us [...]
Sincerely, Christopher Deegan
I would definitely recommend Lisa Smallwood as your real estate agent.  Lisa worked tirelessly to answer all my questions and address all my concerns.  It was a long and challenging process to both sell my condominium and purchase my new home, and I'm glad Lisa was on my side.                                                         [...]
Lisa was great to work with.  She really advocated for us through the purchasing process ensuring we had all the questions answered.  When things with a seller went left, she made them right.  She also sold our home in one weekend.  She made sure we were protected through the entire process
I want to thank Lisa Smallwood for being so helpful in the selling of our house.  It didn't matter what time of the day or evening we called, she was always available to answer our questions.  She was always so pleasant.  With her help we sold our house at a much higher price than we expected.  I was told by many people in Saugus  "If you want to sell, go with Carpenito Real Estate",  and we were not sorry we did.                                                       [...]
Annette & Joseph (Frank) Thibault
Hi Lisa,  I finally moved into my house and I am loving it.  I want to thank you for helping me get there.  You spent a lot of your time showing me houses over the last two years and never gave up on me.  I learned a lot and appreciate everything you did for me.  You were always very professional and very nice.  I can't thank you enough.  I will be sure to tell anyone looking to buy or sell a house to call Lisa Smallwood at Carpenito Real Estate. [...]