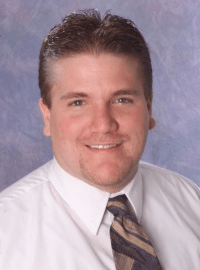 Realtor | Carpenito Real Estate Inc.
Carpenito Real Estate Inc.
335 Central Street
Saugus, MA 01906
Email Phone: (781) 233-7300
About Thomas
Tom has been an accomplished real estate agent since 2001. His constant attention to detail allows him to work diligently to reach the results he strives for. He will always work in your best interest. No one is more dedicated to providing his clients with the utmost service and results. He will not be satisfied until he achieves your total satisfaction.
Amero is experienced and committed to everyone he works with. He is well appreciated by his peers and his clients. You will find the same satisfaction when working with Tom ~ from beginning to end. His management and sales skills are a true asset to his profession.
Tom is a member of the National Association of Realtors, the Massachusetts Association of Realtors and the North Shore Association of Realtors.
Tom graduated from Saugus High and currently resides in Saugus with his children, Kayla, Nick and Abby.
Thomas's Testimonials
I had a very positive experience working with Tom Amero.  He was very professional and quick to return calls and answer questions.  He guided myself and family through the highs and lows of selling an estate home.  I would highly recommend Tom and would feel at complete ease choosing him again if needed.
Name respectfully withheld.
Best Experience!   Tom was amazing, he handled everything!  I could not have been happier.
We would like to thank Tom Amero for helping to make our Realty transaction as smooth as could be.  My husband and I were out of state which made it more complected, but Tom went above and beyond to help us.  We recommend Tom and Carpenito Real Estate to anyone. 
Thank you, Philip and Frances Webb
Tom Amero was very helpful to me when I sold my house..  Now that we are buying again he has been right on top of things.  He answers questions promptly and thoroughly.  He checks in with us often and makes himself readily available.
Name respectfully withheld.
From the moment we met Thomas Amero from Carpenito Real Estate we knew he was the one to sell our house.  He was confidence, very professional and his knowledge was second to none.  He sold the house in 3 days, smooth transaction,, little bumps but no big deal.  I will highly recommend him and his company , you won't regret it.  Thank you Thomas.